An Innovative and State-of-the Art Technology
We present our interactive-audio solution, where it is transmitted in
Through this interactive-audio solution, users enjoy receiving via Wi-Fi different audio channels or languages in their own mobile devicel (Android or iOS).
Select the channel of your preference, likewise enjoy the benefit of displaying and sharing banners, photographs, and information.  Download the Conference agenda, and offer the opportunity to showcase your products or those offered by third parties.
All the above without the user's data!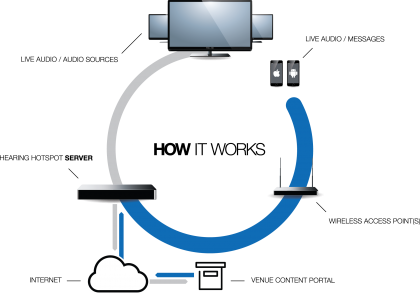 Suitable for:
Simultaneous interpretation
Silent conferences
Presentations in trade shows and fairs
Streaming audio on different channels
 Hearing aid system in venues such as: gyms, hospitals, bars, restaurants, airports, etc.