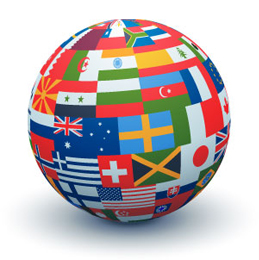 "No barriers to communication"
We select our translators based on their target and source langauges and their knowledge of the topic.
Knowledge of the cultures of the languages involved in translation is essential for transmitting a message correctly, thus ensuring that an idea is accurately recorded in your documents.
Translations:
Translation of texts, such as: manuals, books, certificates, websites and more
Style editing
Subtitling
Translation of legal and official documents, certified by a sworn translator
Arabic
Chinese
English
French
Russian
Spanish
Portuguese
Italian
German
Hebrew
Korean
Dutch
Japanese
And other languages considered as exotic.